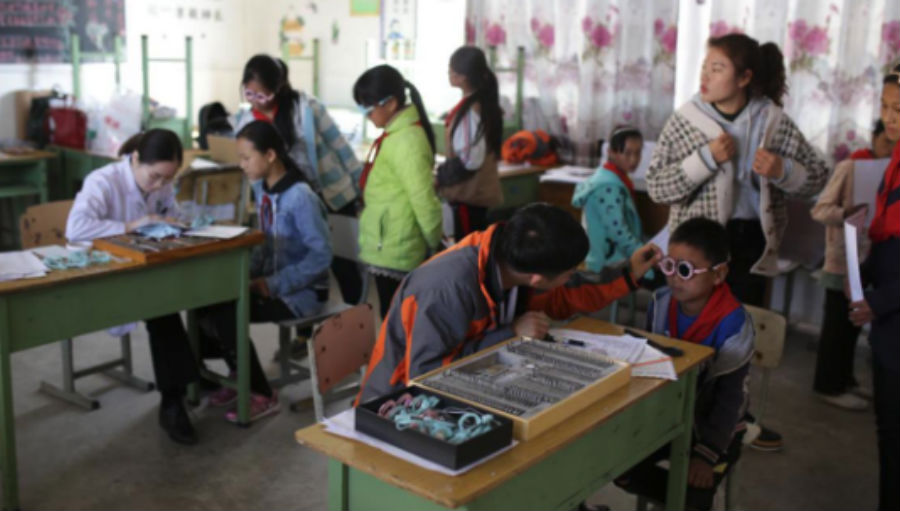 The distribution of eye care resources in China is uneven, with a considerable gap between Eastern (along the coast) and Western China (the inland areas). He Vision Group, one of the largest eye care systems in China, established Chengdu He Eye Specialists Hospital (HESH) in Sichuan province. This is next to Tibet, to continuously provide high-quality and affordable eye care services to people in Western China.
There are three ethnic autonomous prefectures in Sichuan province, where the poorest reside— in one of the most undeveloped region in China. HESH has implemented a series of activities in these prefectures including: providing free screening for cataract and refractive error, free surgery, free glasses, etc.
In October 2018, Shenyang and Chengdu HESHs as well as the Delos Foundation International provided free eye screening to students in Liangshan Yi Autonomous Prefecture. This was the very first eye exam for about 95% local students.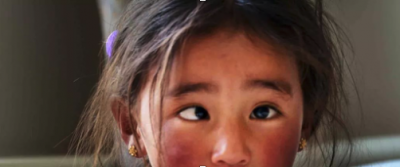 In Ganzi Tibetan Autonomous Prefecture, Chengdu HESH found a 5-year old Tibetan girl with strabismus in an outreach activity. Her parents noticed her eye disorder when she was a little baby. But due to a lack of awareness as well as the family's financial position, nothing was done. HESH waived all her medical fees and arranged an operation in Shenyang in April 2019. After a thorough examination, she was diagnosed with binocular strabismus and amblyopia. She then had a successful surgery. When looking into the mirror, she was excited. "When I come home, no one would laugh at my eyes anymore!"
In May 2019, HESH conducted another activity in Ganzi Tibetan Autonomous Prefecture for school children. Over 1,000 students received their first eye screening with 14% of them being diagnosed with refractive error.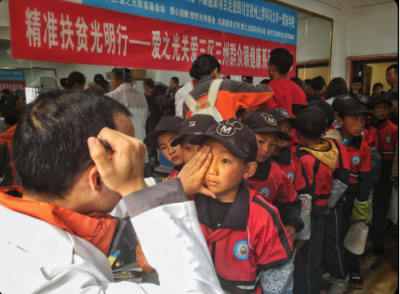 These stories are microcosms of the public welfare activities of HESH. Since our establishment in 1995, HESH takes social responsibilities seriously and has participated in many national and international public welfare activities. Up to now, 29 He Eye Specialists Hospitals across China have performed free cataract surgery for more than 100,000 poor patients. It has also reduced a total number of more than 300 million RMB fees.