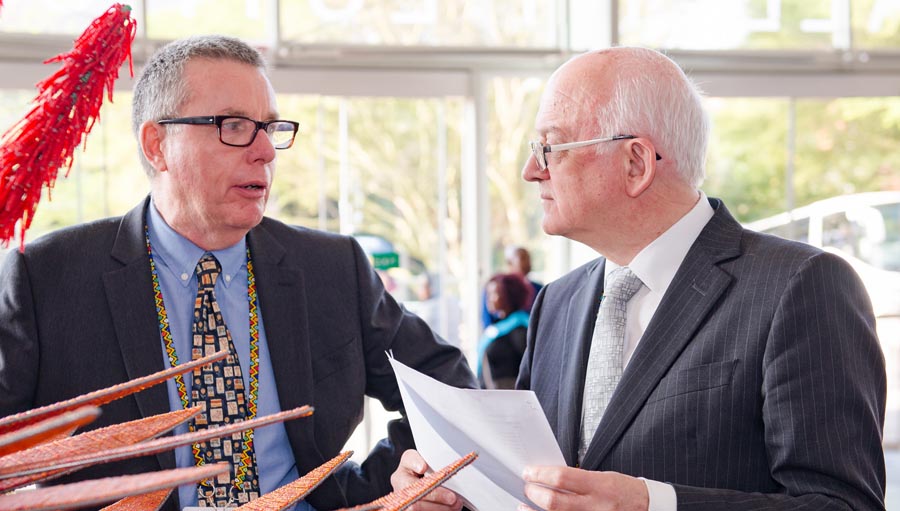 Dear Members,
At the Council of Members meeting in Kathmandu in September I advised that it had been agreed between the Board and Peter Ackland that Peter would step down as CEO at the end of 2017. Many of the members present paid tribute to Peter's contribution during his tenure.
The Board also considered and approved at their meeting that week, the process to select a new CEO, and, as it is not expected a permanent replacement CEO will be in place before Peter leaves, the interim arrangements for management.
Interim Arrangements
I am pleased to inform you that the Board has appointed Johannes Trimmel as interim CEO of IAPB from 1 January 2018.
Johannes Trimmel is currently Director, Policy and Advocacy at IAPB. Before joining IAPB in October 2015, he worked for more than 10 years with the IAPB member organisation Light for the World, being their Director for International Programme Support and Policies from 2010 to 2015.
Johannes also holds representation positions in the broader health and development sector, such as in the 'Universal health Coverage 2030 coalition' and as President of CONCORD, the European Confederation for Relief and Development.
Selection of a New Permanent CEO
The Board authorised the formation of a Selection Committee to lead on the process, this is made up of myself, Debra Davis, Serge Resnikoff, Caroline Harper, Babar Qureshi and Astrid Bonfield.
We will work with recruitment agents who have experience with senior positions in NGOs and international recruitment to finalise the job description and recruitment timetable, interview candidates and make a recommendation to the Board as to who we think is the best candidate.
I hope to be able to update you all in early 2018 with news of the appointment of the new CEO.