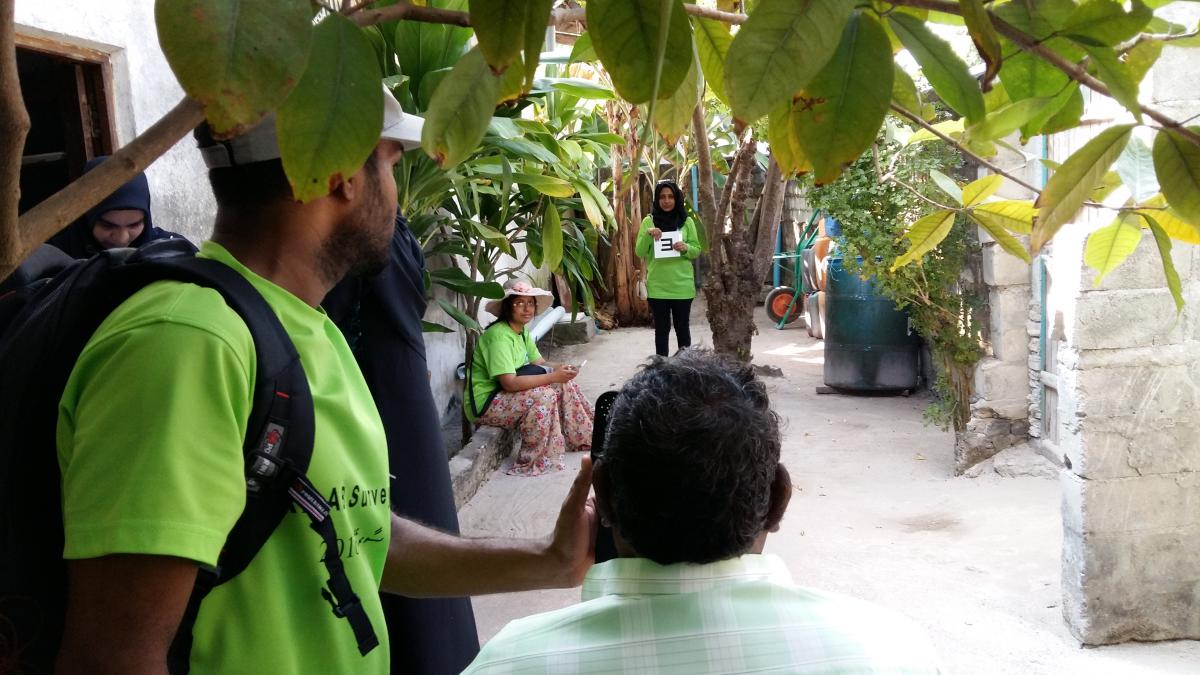 At IAPB we are very keen to promote prevalence surveys on eye health, most often the Rapid Assessment of Avoidable Blindness (RAAB) method, as an important advocacy tool to inform health policy makers and planners. As governments face ever increasing demands on health budgets, the case for eye health services needs to be heard. Local data on eye diseases and the quality of surgical outcomes can make a powerful case for the provision of eye care services relevant to community need.
At a recent meeting of South East Asian eye health experts, Dr Poonam Khetrapal Singh, Regional Director for WHO SEARO called for:
Better information on the magnitude and causes of visual impairment,
Political and financial commitment to include enhancing Cataract Surgical Coverage (CSC)
Effective multi-sectoral partnerships aligned with national priorities, policies and programmes
IAPB strongly endorses these statements. With the support of the Lions SightFirst programme we recently supported RAABs in Maldives and Timor-Leste. In 2017 we will be supporting a number of provincial level RAABs in Myanmar and have the support of the Bhutan MoH to seek support for a repeat national RAAB. Using RAAB data, we supported national planning workshops in both Maldives and Timor-Leste, as well as in Sri Lanka and Nepal (using data from 2015 surveys).
IAPB has also supported an advocacy workshop to carry out a national blindness survey in Thailand and such a survey is starting in June this year. In 2016, we have also supported a dissemination workshop in Sri Lanka to discuss their national blindness survey. The workshop helped draw attention to all stakeholders that Sri Lanka still needs to do a lot more to achieve the goals of WHO's Global Action Plan (GAP) 2014-2019.
Data on Cataract Surgical Coverage, produced by RAAB studies, is increasingly recognised as a useful indicator of Universal Health Coverage (UHC) and especially as an indicator for health services for the older population. Details of national level CSC data together with other key GAP data can be found on IAPB's Vision Atlas while details of over 250 RAAB studies can be accessed via the RAAB Repository.