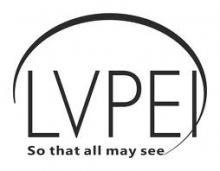 The LV Prasad Eye Institute is offering two courses in Community Eye Health to train human resources in Community Eye Care.
1) Certificate course in Community Eye Health (4 weeks): This programme is scheduled from 14th November (Monday) to 10th December (Saturday) 2016. The classes will be conducted at the LVPEI Gullapalli Pratibha Rao campus, Hyderabad, India. This course is divided into four modules where candidates can opt for individual modules.
2) Diploma in Community Eye Health (6 months): This regular batch of the six months DCEH programme is scheduled to start from 2nd January 2017. This is a comprehensive programme, with a right blend of theoretical knowledge and practical training and field visits.
Practicing Eye Care Managers / Administrators in hospitals, Ophthalmologists, Optometrists working as teaching faculty in optometry schools and other professionals who are interested in Community Eye Health can reap the benefits of these courses.
Location: Hyderabad
Write to Srinivas Marmamula, M Sc(Community Eye Health), PhD Public Eye Health Specialist for further information srioptom@lvpei.org or visit : http://icare.lvpei.org/training-programs.php