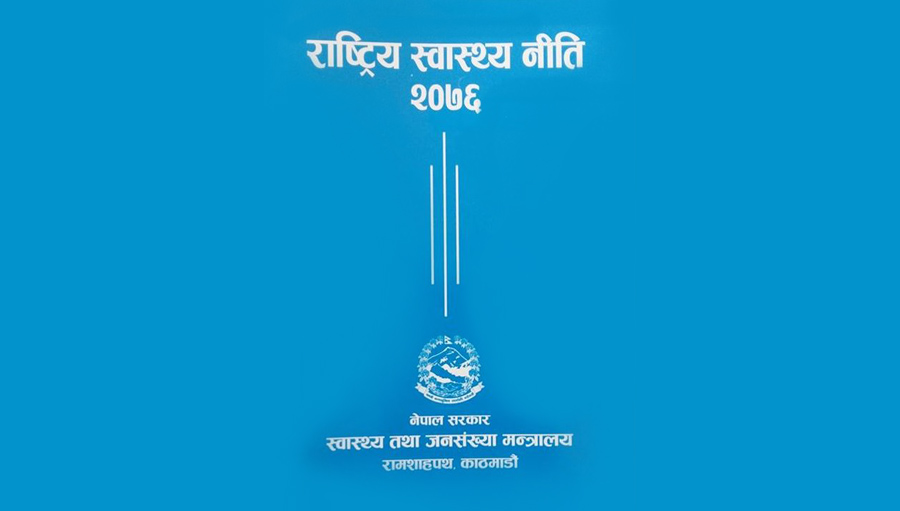 Nepal is a country where eye health services are primarily delivered by non-governmental organizations.  More than 90% of eye health services are delivered by local IAPB members; Nepal Netra Jyoti Sangh and Tilganga Institute of Ophthalmology. These local members are supported by members such as CBM (Germany),  Eye Care Foundation (Netherlands), the Himalayan Cataract Project (USA),  Norwegian Association of the Blind and Partially Sighted (Norway), Operation Eyesight Universal (Canada) The Fred Hollows Foundation (Australia), Seva Foundation (USA) etc.
This has pushed the eye care services in the country, to exist parallel to the government's health care service delivery. It is not part and parcel of the health system in the country. Although it should be noted it has created an extensive eye care network in the country and blindness rate has been reduced by 60 % in 2012 compared to that of 1981 blindness survey data.
The government came up with a health policy in 1990 and Health Sector Reform Programme. However, it barely addressed eye health, not including it in the overall health system. Out of 350 ophthalmologists in the country there are only two ophthalmologists under government appointment. Considering these facts, and persistence advocacy from IAPB and its members the new Health Policy published in 2019, finally includes eye health.
The 2019 Health Policy, clearly spells out that Primary eye care services/basic eye care services will be fully integrated in to government health care delivery system. As there are more than 21 eye hospitals and 105 other eye care institution functioning under NGOs, it is mentioned that secondary and tertiary level eye care services will continue under public Private Partnership (PPP) model. As the World report on vision also strongly recommends an integrated approach in health care, we consider this a great achievement and a positive step for achieving universal eye health coverage in the country.
Despite the government's acceptance in the policy document there exists a strong gap in putting this in place. Therefore, the IAPB members still need to work closely and support the government in this integration process of eye health in the year to come.