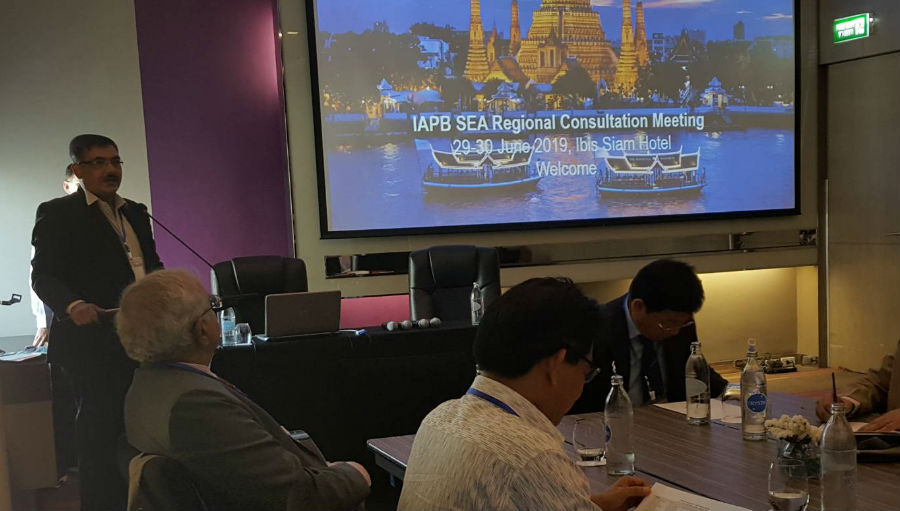 After the global launch of the World Report of Vision (WRV) in October 2019, IAPB South- East Asia (SEA) is working closely with WHO SEARO for its operationalization at the regional level. We have to schedule the regional and national level launch soon to achieve its targets of universal health coverage and Sustainable Development Goals (SDGs).
For this purpose in collaboration with WHO SEARO, we are organizing a South East Asia Eye Health Experts meeting in Kathmandu, Nepal from 9 to 12 December 2019. The Tilganga Institute of Ophthalmology (IAPB member and WHO Collaborating Centre for eye health) will act as the implementing partner.
We expect 40 eye health experts of the region at the meeting. We will discuss and take stock of existing eye care service delivery systems in the SEA region in various areas such as cataract, refractive error, diabetic retinopathy, glaucoma, low vision and assistive services. We expect to formulate important suggestions to prepare a road map to achieve the goal of universal eye health coverage in SEA region.
Another item on the agenda is coming up with technical guidelines for Diabetic Retinopathy Services for the region as well as finalize the national WRV launching schedule for 2020.
Image on top: Yuddha Sapkota speaking at the IAPB SEA Regional Planning Consultative Meeting in June