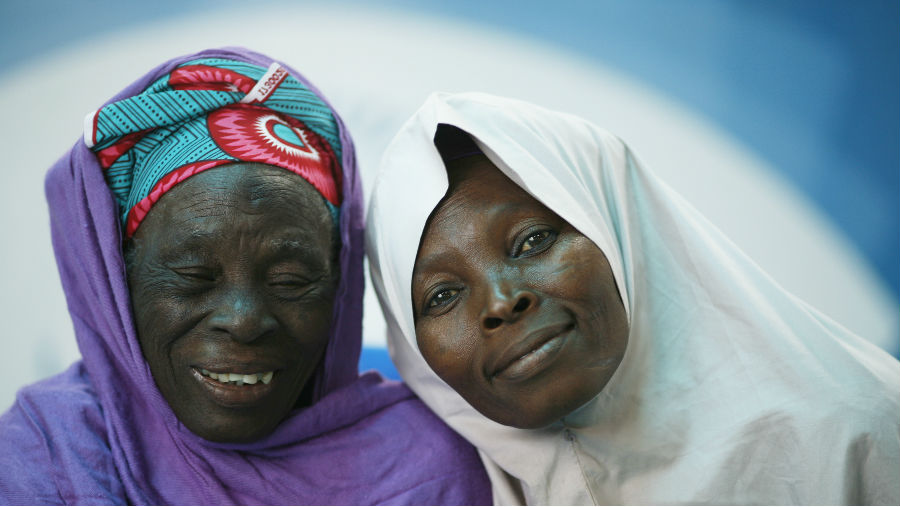 Dubai, UAE, March 7, 2018: In celebration of International Women's Day, Noor Dubai Foundation (Noor Dubai) highlighted its efforts in promoting gender balance in eye healthcare in developing countries.
Noor Dubai Foundation aims to empower women through the gift of sight in line with the directives of the UAE government and the United Nations 2030 Sustainable Development Goal 5: "achieve gender equality and empower all women and girls".
Dr Manal Taryam, the CEO and Board member of Noor Dubai, said the foundation tackles the global issue of gender balance in healthcare in many ways that include screening women in their homes, raising community awareness and employing women to reach out and educate other women within their society.
"One of the objectives of the Noor Dubai international outreach programmes aside from treatment is promoting gender balance as it was observed that the women face greater challenges in getting access to treatment for many reasons including less access to financial resources, inability to travel due to childcare responsibilities, and lack of access to information. The greatest challenge they face is that male figures in the family are perceived of greater value and therefore more likely candidates for surgery if needed," she said.
She added "In some of the countries we visited, we noticed that due to cultural perceptions and beliefs, women were reluctant to come forward to seek treatment, as they would be considered outcasts in society."
According to the latest statistics published by the International Agency for the Prevention of Blindness, globally about 253 million people are vision impaired, and of this figure 55% are women.
"As part of its efforts to combat blindness globally, Noor Dubai Foundation's conducts international outreach programmes called the Mobile Eye Camps in  developing countries across Asia and Africa. The activities in the camp include screening and providing diagnosis and health care, conducting surgeries, and distributing spectacles during each camp," she said.
Dr Taryam said the foundation has continuously conducted mobile eye camps since its inception in 2008. The Mobile Camps provide eye healthcare in remote areas that lack healthcare infrastructure aiding those who aren't being served and would go blind without intervention.
The Foundation recently organized a 3 month treatment camp for the Rohingya refugee men and women in partnership with The Fred Hollows Foundation. Constituting 52% of the refugee camp, the women were excited to restore their eyesight, which they saw as a chance for a new beginning after the trauma they had endured.
In addition to the mobile camps, Noor Dubai's international outreach programmes also include the trachoma elimination programme in the Amhara region of Ethiopia.  Trachoma is a highly infectious disease and a leading cause of blindness in developing countries
Dr Taryam revealed that Trachoma infection rates are higher in girls and women, as are repeat infections that can lead to blindness. As primary caregivers, young girls and mothers are more exposed to the infectious agent present in the eye secretions of infants. "Peak rates of infection occur in pre-school children, which at this age leads to higher rates of scarring, trichiasis and blindness. Through Noor Dubai's efforts as part  the trachoma elimination programme in Amhara region of Ethiopia, we have helped over 8 million women and girls receive access to healthcare treatment and education."