Sankara Eye Foundation's eponymous innovation, the Sankara Electronic Remote Vision Information System (SERVIS) is a real-time Blindness Prevention Surveillance System which enables any eye care provider to immediately access village-level information, helping it to reach out to the population in most need of eye care through targeted intervention and thus prevent blindness.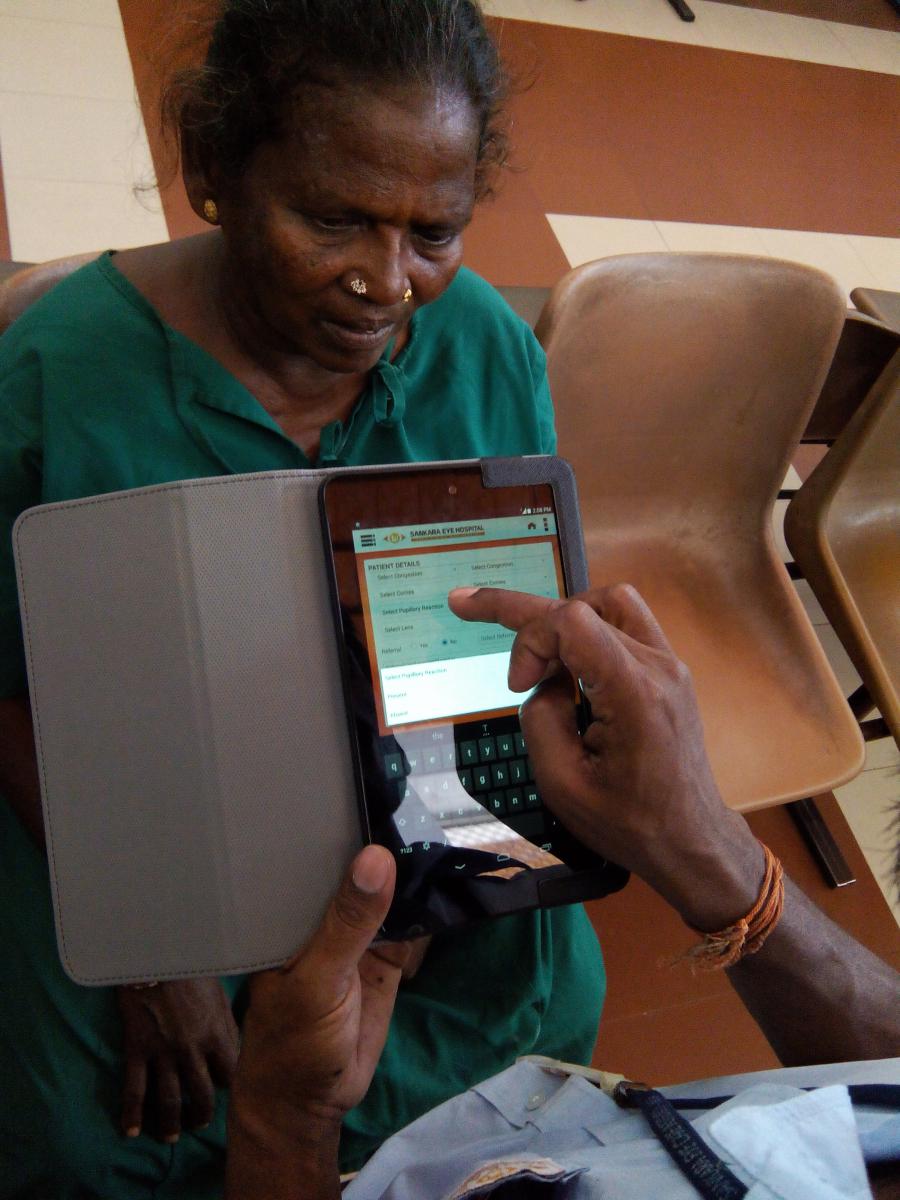 A one of its kind programme, SERVIS aims to make community outreach efforts paperless as Sankara's team of field workers, doctors and paramedics will use tablets to record patient-specific data during household surveys and eye camps, providing advisories and promoting preventive eye care awareness.
The concept germinated at Sankara Eye Foundation, India, more than two years ago when its Community Outreach team was looking for an efficient system to record information at the doorstep of the rural poor with data integrity being the foremost priority. Such automation is necessary as, as we know, more than 80% of the potentially blinding and visually impairing conditions are either preventable or curable if detected early on.
The information collected is 'geo-tagged', so that the gathered data will provide real-time information not only on in-situ personnel activity but also blinding disease patterns and eye care utilization, thus enabling prompt intervention and planning of programmes so that no one needlessly goes blind. Years of extensive efforts have perfected it to meet the highest expectation of a responsive surveillance and information system.
SERVIS was recognized with the Mobile for Good Award 2014 for utilizing technological innovations for driving social change (main health category); it supports emerging mobile solutions with transformational impact on society. SERVIS has already been deployed in action by Sankara Eye hospitals in 4 states and is being scaled up throughout the entire network across India.
SERVIS will not only be a unique experiment for eye care but a pioneering one in the space of development sector in India and globally when such technology is used to capture live village level data across the country.