Walk for Sight organised by Sight for Life is a 330 kilometre walk from Batticaloa to Colombo, in Sri Lanka.
The walk takes place over 17 days, starting from 26th of November, 2015 passing through cities and villages in the country to raise funds and awareness to combat needless blindness.
The volunteers will stop at eye clinics and selected locations for fund raising. They will be accompanied by the local Public Health workers and officers in every location they visit.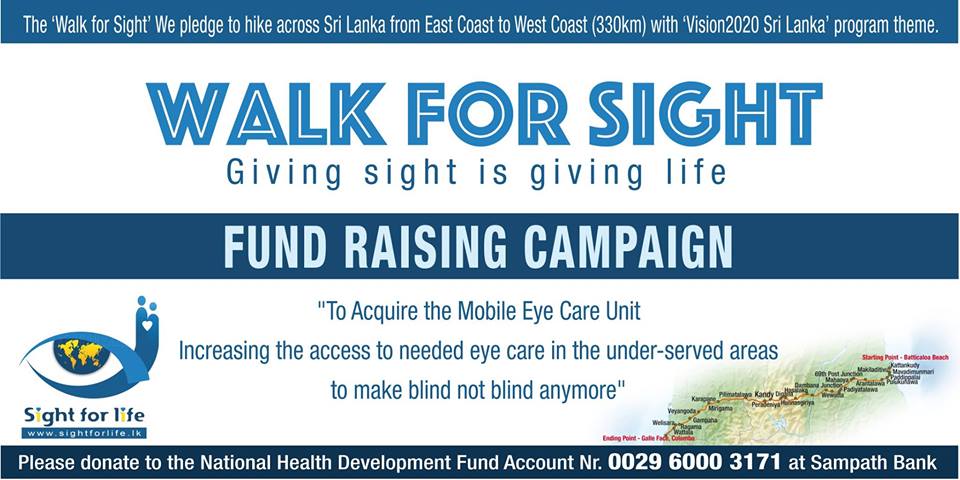 The funds collected will be used towards acquiring a Mobile Eye Care Unit to reach under served areas in the country. Sight for Life aims to collect USD 350,000 (LKR 45MM).
100 cataract surgeries are also planned at Base Hospital in Batticoloa to mark the start of the walk.
Sight for Life is also looking for Sky Walkers – volunteers who walk virtually by collecting funds for the cause.