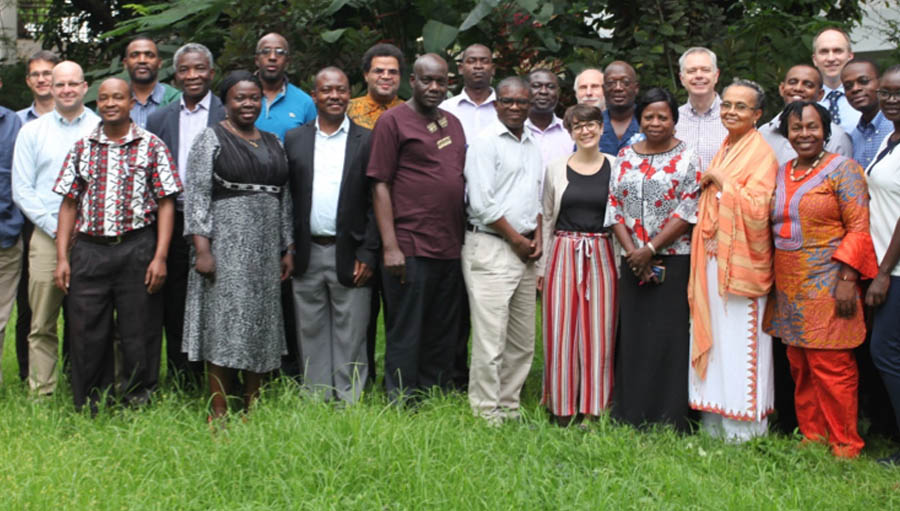 Recent decades have brought a much greater understanding of disease processes, and a proliferation of treatment modalities to tackle these diseases. This expansion in the knowledge and skills required has driven ophthalmologists and other eye health professionals to become progressively more subspecialised to maintain expertise and promote quality of care. Sub-Saharan Africa is also experiencing this shift towards subspecialisation and the major regional Colleges are leading the discussion around this.
A three-day workshop involving 29 delegates representing 8 different countries in sub-Saharan Africa was held at Kilimanjaro Christian Medical Centre, Tanzania, May 2018. COECSA and the WACS Faculty of Ophthalmology were equally represented, and discussions centred around the development of subspecialty training in each region.
Although each college presented data on their current capacity to train, both in terms of potential training institutions and individual trainers, a major conclusion was that more detailed situational analysis is required promptly to define existing capacity for subspecialty training, the expected demand for this training, and thereby identify quantifiable gaps so that plans can be made to fill them.
In the COECSA region, candidates for subspecialist training will have completed their MMed, and will be at the point of taking up consultant posts or be already working at consultant level within their institution providing general ophthalmology services. COECSA will act as the coordinator of subspecialty training across the region; advertising posts on their website, handling applications, accrediting institutions and providing certification of those who have undergone subspecialist training. 
WACS have recently altered their resident training and examination structure. Residents after three years will be expected to have achieved qualification as Members of the college (MWACS), trained to provide general ophthalmology services. Depending on the requirements of the country or region in which a Member is anticipating working, they may apply to undertake another two years' subspecialist training to achieve Fellowship of their college (FWACS). This will be subspecialist training, although provision will be made for those wishing to train as comprehensive ophthalmologists but at FWACS level. WACS will stipulate standards for institutions and individual subspecialist trainers, will define curricula and certification through the final fellowship examination. Information to signpost trainees to the fellowship training opportunities will be on the Faculty website, but application will be made directly to the training institutions. 
Opportunities exist for collaboration between WACS and COECSA as both undertake situational analysis. Harmonisation of curricula and accreditation processes may also be possible, as might exchange attachment of trainees and faculty across the continent to mutual benefit.
We would like to thank the Queen Elizabeth Diamond Jubilee Trust for their financial support of this meeting through the Commonwealth Eye Health Consortium at the International Centre for Eye Health, LSHTM. We would also like to thank KCMC for hosting, and Prof Hannah Faal for so ably chairing the meeting.