In celebration of the 23rd China National Sight Day, we asked our members and friends in China to tell us what the day means to their organisations and to share with us a little about their June 6 activities.
2018年6月6日中国全国爱眼日
为庆祝第23届中国全国爱眼日,我们特地邀请到几位我们在中国的成员和伙伴来谈谈这个日子对他们的机构或组织来说意味着什么,并与我们分享一下他们爱眼日的活动。
Zhongshan Ophthalmic Centre – Dr Baixiang Xiao
The theme of China National Sight Day 2018 would still be on children's eye care. This biggest festival day for eye care offers great opportunity to bring tremendous attention from public, professionals and health authorities on improvement of recognition of eye care needs and quality of life. Zhongshan Ophthalmic Centre, Sun Yat-sen University, as the leading ophthalmology institute in the country, has planned for and will be acting on a series service delivery, health education and advocacy activities. Medical teams for screening, health promotion and patients referring of refraction errors, cataract and glaucoma on children have been administrated in several communities in Guangzhou. Further free eye detection for children in the blind school in Guangzhou have also been granted by related authorities and accepted by parents.
中山眼科中心 – 肖白香医生
2018年全国爱眼日的主题仍然是关注儿童的眼健康。这个眼健康领域全国最盛大的节日,让公众,专业人士和卫生部门有机会更加密切地关注眼健康,提高对眼保健和生活质量的需求的认识。中山大学中山眼科中心作为国内领先的眼科机构,已详细规划并将开展实施一系列的健康教育、公众宣传和医疗服务。派遣的医疗小组已为广州的多个社区提供了筛查服务,开展了健康教育宣传,并为屈光不正、白内障和青光眼的患儿进行了转诊。为广州盲校儿童提供免费视力检测的计划也已经得到了有关部门的批准并取得了家长的认同。
***
It's been three years in a row the theme of CNSD is related to child eye health, and the goals are around myopia control. Brien Holden Vision Institute is happy to see that the topic of child eye health has been taken seriously and as priority among different departments in China. It coincides with the purpose of "Our Children's Vision" campaign, which is to upscale, accelerate and expand access to eye health services to more children, in more locations.
Evidence suggests that environmental influences play a significant role in myopia development. Making simple lifestyle changes, such as encouraging our children to play outdoors, can make a difference and slow myopia progression. Brien Holden Vision Institute is dedicated to educating children, families and communities about healthy lifestyle choices that will prevent or slow down the development and progression of vision conditions. Via our broad network of partners, we are committed to ensuring access to comprehensive eye health services for everyone, everywhere.  -Brien Holden Vision Institute, China: April Zhou
连续三年全国爱眼日的主题都与儿童眼睛健康有关,以近视控制为目标。华柏恩视觉研究中心(Brien Holden Vision Institute)很高兴看到儿童眼健康这个话题受到了中国多个政府部门的重视。这与"我们孩子的视觉"运动的目标是一致的,就是致力于为更多地区的更多儿童提供获得更优质、高效和全面的眼睛保健服务的机会。
有证据表明,环境的影响在近视发展中起着重要作用。通过简单地改变生活方式,例如鼓励孩子多到户外玩耍,就可以预防和控制近视发展。 Brien Holden Vision Institute致力于向儿童,家庭和社区推广健康的生活方式,从而预防或减缓视力问题的发生和发展。通过与各界的紧密合作,我们一直在为确保让所有人都能享受全面的眼健康服务儿努力。
—— 周子圆,华柏恩视觉研究中心(Brien Holden Vision Institute),中国。
"With the biggest population suffering from Refractive Error in the world, The Fred Hollows Foundation China Programme is working closely with government partners, medical facilities and professionals, communities and schools to raise awareness and promote timely and quality treatment to reduce the blindness and vision impairment caused by uncorrected refractive error during 2018 China National Eye Care Day."
The Fred Hollows Foundation, China: Amanda Huang
"在世界上屈光不正人数最多的人群中,弗雷德.霍洛基金会(Fred Hollows Foundation)的中国项目组通过与政府,医疗机构和专业人士,社区和学校的密切合作,来提高社会对这一问题的认知,并促进及时和优质的治疗,以减少因未矫正的屈光不正导致的失明和视力障碍。这就是2018年中国全国爱眼日我们在做的事情。"
Amanda Huang, 弗雷德.霍洛基金会(Fred Hollows Foundation,中国。
On the occasion of China National Sight Day 2018, it is my pleasure to inform that the eye department in Ganze Prefectural People's Hospital in Sichuan Province has plans to integrate primary eye care at 325 shang level government clinics in an effort to provide universal eye health coverage. The dedication of the eye care team at Ganze on conducting extensive outreach surgical camps over a decade has resulted on significant reduction in the prevalence of blindness due to cataract and marked increase in the cataract surgical coverage in the remote rural areas of the prefecture based on the initial results of the rapid assessment of avoidable blindness conducted recently.
在2018年中国全国爱眼日之际,我很高兴地宣布,四川省甘孜县人民医院眼科有计划将初级眼科护理纳入325个shang级别的公立诊所中,以提供更加全面的眼健康医疗保健服务覆盖。 根据最近对可避免盲的初步快速评估结果显示,通过甘孜眼科团队十多年来致力于推广外展手术营的不懈努力,因白内障导致的失明率呈现大幅降低,该县偏远农村地区的白内障手术覆盖率也得到了显着提升。
Chundak Tenzing博士 医疗主任 塞瓦基金会(Seva Foundation)
HE Eye Hospital – Helen Yan
何氏眼科医院 –  闫春虹主任(Helen Yan)
June 6th, 2018 is the 23rd National Sight Day in China, which is originally set for the appeal of protecting our sight and preventing eye diseases. The theme of the National Sight Day this year is "To prevent and control myopia scientifically, and to care about the eye health of children".
2018年6月6日是中国第23个全国爱眼日,节日设立的初衷是为了倡导我们要保护视力,预防眼疾。今年全国爱眼日的主题是"科学防控近视,关爱孩子眼健康"。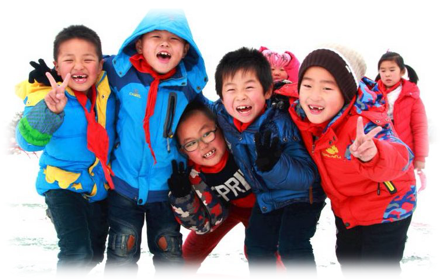 Therefore, on the 23rd National Sight Day, He Eye Hospital, as the National Training Base for Prevention of Blindness and Liaoning Provincial Base for Youth Myopia Prevention and Control, plans to implement a series of activities, for example, an elaborate Vision Carnival will be organised during that time. The potential audience are children and teenagers. At carnival, they can attend lectures, outdoor activities, art exhibitions and charity bazaar, through that to raise their awareness of the importance of eye health issues and to gain extensive attention of the patients with eye diseases in rural and poor areas.
因此,在第23个全国爱眼日到来之际,作为全国防盲培训基地和辽宁省青少年近视预防控制基地的何氏眼科医院计划实施一系列活动,例如,我们将精心组织和筹办一场视力嘉年华活动。该活动的潜在受众是儿童和青少年。在嘉年华会上,孩子们可以参加讲座,户外活动,艺术展览和慈善义卖活动,以提高他们对眼健康的重要性的认知,并吸引农村和贫困地区眼病患者的广泛关注。
Also read: