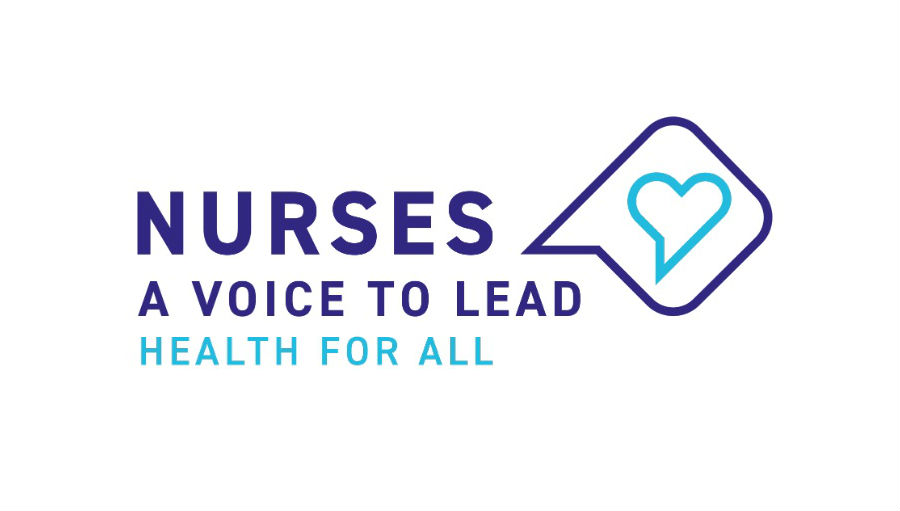 The World Health Organization (WHO) and International Council of Nurses announce that 2020 is the year of the Nurse and Midwife. This is to honour the 200th birth anniversary of Florence Nightingale, and timed to launch the WHO State of the World Report on nurses and midwifes. [1] The IAPB community have embraced this opportunity by preparing several new initiatives to mark this auspicious year.
Firstly, volunteer IAPB members and key global nurse stakeholders are currently exploring how ophthalmic nurses can collaborate and share resources at a global level. A path ahead could be the consideration of a new global ophthalmic nursing network. Nurses from all regions, expertise levels, and those with formal ophthalmic nursing associations, are currently exploring this potential.
Secondly, we are preparing to host our sector's first global forum for ophthalmic nurses, scheduled to coincide with IAPB Global Assembly 2020 in Singapore. The intent is to gather, for the first time, as many ophthalmic nurses from around the world to converge in Singapore. As a twofold strategy, the forum will firstly connect nurses to each other, and secondly allow IAPB members the opportunity to meet nurses from a wide range of backgrounds. This will surely lead to new opportunities and strengthening of programmes for all parties.
These initiatives align with integrating and recognising the nurse as part of the eye care team. They are designed to support the sector's future direction, centred predominantly around professionalism and empowering nurses as key members of the eye care team, working side-by-side with other professionals. Finally, as there is an anticipated shortage of nurses by 2030, these initiatives will allow our sector to prepare and develop strategies to attract and retained high-quality nurses into eye care.
WHO Key facts 2
Nurses and midwives account for nearly 50% of the global health workforce.
There is a global shortage of health workers, in particular nurses and midwives, who represent more than 50% of the current shortage in health workers.
The largest needs-based shortages of nurses and midwives are in South East Asia and Africa.
For all countries to reach Sustainable Development Goal 3 on health and well-being, WHO estimates that the world will need an additional 9 million nurses and midwives by the year 2030.
Nurses play a critical role in health promotion, disease prevention and delivering primary and community care. They provide care in emergency settings and will be key to the achievement of universal health coverage.
Investing in nurses and midwives is good value for money. The report of the UN High Level Commission on Health Employment and Economic Growth concluded that investments in education and job creation in the health and social sectors result in a triple return of improved health outcomes, global health security, and inclusive economic growth.
Globally, 70% of the health and social workforce are women compared to 41% in all employment sectors. Nursing and midwifery occupations represent a significant share of the female workforce.
To find out more about the IAPB Ophthalmic Nursing Initiatives and participate, please contact me via: heather.machin@unimelb.edu.au
We would like to recognise those involved so far (Alphabetical order):
IAPB Members
Centre for Eye Research Australia, Fred Hollows Foundation AU, Fred Hollows Foundation NZ, He Eye Hospital Group, Help Me See, London School of Hygiene and Tropical Medicine & Vision2020 Links Program, Orbis International, Singapore National Eye Centre, St John Jerusalem Eye Hospital and Vision Aid Overseas.
Ophthalmic Nursing Groups
Australian Ophthalmic Nurses Association National Council, American Society of Ophthalmic Registered Nurses, Cameroon Ophthalmic Nursing Group, Canadian Ophthalmic Nurses Association, CapSon – Cape Town Ophthalmic Nurses Association, European Society of Ophthalmic Nurses and Technicians , International Ophthalmic Nursing Association, PacEyes – Pacific Eye Care Society, Philippine Nursing Association, Madagascar Ophthalmic Nursing Group and network, Mexican Institute of Ophthalmology, Nigerian Ophthalmic Nurses Association, Ophthalmic Nursing Group of Ghana, Peruvian Ophthalmic Nurses Association (APEO), Spanish Ophthalmic Nursing Association, West African College of Nursing, and key nurses within nations without a formal ophthalmic nursing group including: Barbados, Guyana, New Zealand, Tanzania and Zambia.
References:
Executive Board designates 2020 as the "Year of the Nurse and Midwife" https://www.who.int/hrh/news/2019/2020year-of-nurses/en/
Nursing and midwifery Fact sheet February 2018 https://www.who.int/mediacentre/factsheets/nursing-midwifery/en/