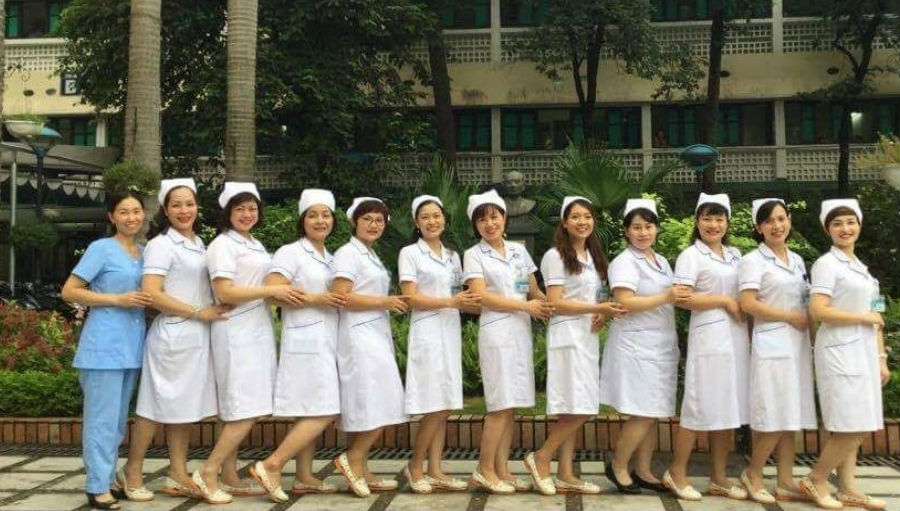 On International Nurses Day, we look to Vietnam where the Brien Holden Vision Institute Foundation has been working to train and develop nursing capacity since 2008. Here are snapshots of four nurses from Hanoi in Vietnam. These awesome foursome benefitted from our refraction and spectacle dispensing training, changing their lives for the better.
Huynh Phuong Ly, Country Representative Vietnam and Ha Thanh Phuong, Service Delivery Manager, Vietnam and Cambodia on their work in Vietnam.
Nguyen Thuy Hai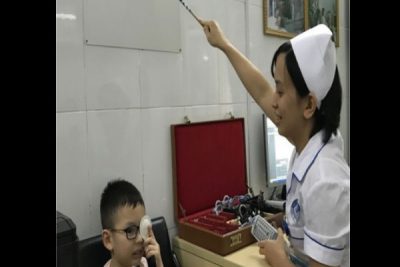 "As an eye nurse working in a busy refraction department, every day I see that Vietnam still lacks enough well-trained eye care professionals to provide quality eye care, especially at the primary eye care level. Therefore, I hope with the emergence of optometry in Vietnam, optometrists can work with eye nurses and eye doctors to continue and increase the level of care," Nguyen Thuy Hai said.
Eye Nurse Hai works at the Vietnamese National Institute for Ophthalmology (VNIO) because she finds the work very meaningful. She knows she provides a vital service at the primary level caring for both adults and children, ensuring better vision, especially for low vision patients.
Vu Thi Nga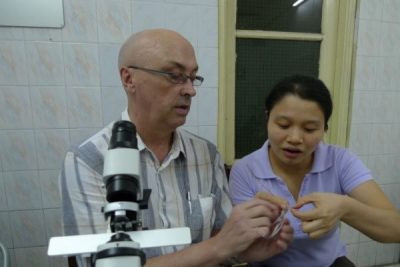 "I hope our nursing skills, gained through training and working at the refraction department, can help encourage development of service delivery in Vietnam. This can improve access for primary eye care to the Vietnamese people by reaching all of the 63 provinces. That is my biggest hope," Vu Thi Nga said.
Eye Nurse Nga's involvement does not stop with clinical eye care services. She also supports outreach programmes providing school screening and community eye care along with eye doctors, community health workers, teachers and schools in Hanoi and other provinces. Nga has dedicatedly worked for 16 years at VNIO and she's not done yet making a difference to people lives.
Dong Thi Thu Hong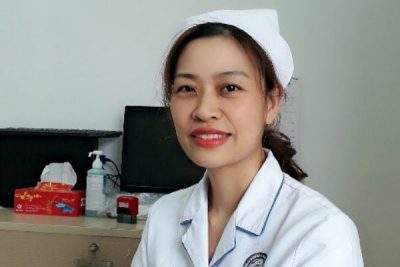 "I was very fortunate to attend the first refraction course provided at VNIO in 2008. I feel the past 11 years has been a long journey. I have been enriched with great knowledge learnt from international experts and colleagues. We have been able to offer all kinds of specialty refraction services to our patients, including those with advance technology," Dong Thi Thu Hong said.
Eye Nurse Hong believes that working together with the new optometrists of Vietnam will improve eye care services and education, particularly for early interventions with children. She describes herself as an advocate for development of optometry services in Vietnam and is proud to be involved with the progress as an Eye Nurse.
Nguyen Phuong Hoa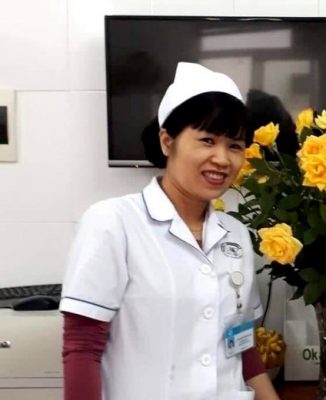 "Before 2008, until the Brien Holden Vision Institute Foundation's refraction course began, there were no qualified services of this kind in the country. Since then, eye care has become so much more accessible for the Vietnamese public. I am dedicated to my nursing work and feel lucky to be part of the progress," said Nguyen Phuong Hoa.
Chief Eye Nurse Hoa has carved out a long-term public health nursing career since she began working at VNIO in the 1990s–long before it had a refraction department. Today she heads a team of 11 nurses, working collaboratively with each of them using deft patient skills and care. Hoa is also a refraction trainer and describes the second refraction training course, she took almost 10 years ago, as her life's milestone for transformation.