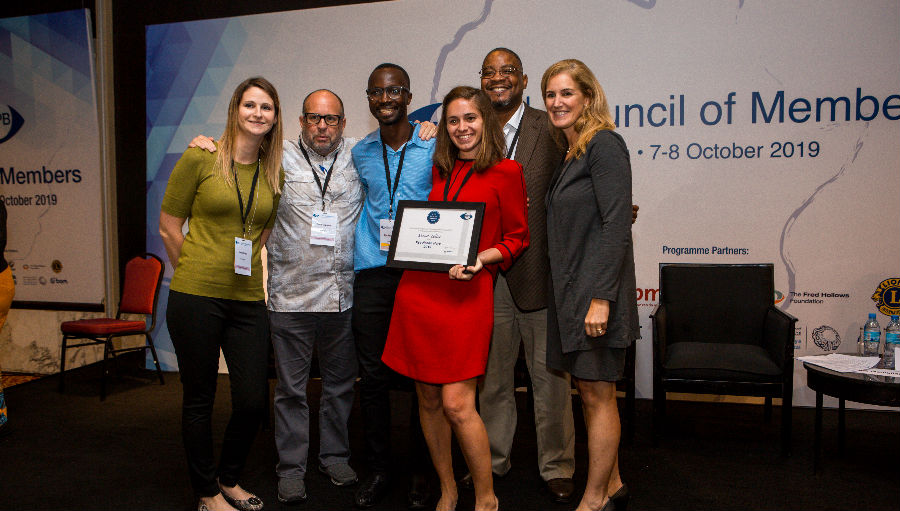 As the OneSight contingent left to return to their various home countries from this past Council of Members meeting, we all agreed: this is an exciting time to be part of the vision care movement. Organizations pulling together to support each other in pursuing the goal of ending preventable blindness and vision impairment.
This was our first year attending as a Group B supporter of IAPB, making the shift from being attendees at the Council to presenters and participants in the programming. Our breakfast session on transitioning vision care centers to full operation and ownership by The Gambian government provided a wonderful opportunity both to share what we've learned as well as address the questions and concerns that such a programme raises among others. Our thanks to OneSight Senior Manager of Program Development for Africa (and 2018 Eye Health Hero) Mustapha Njie, who conducted the session and fielded questions with his characteristic steady, insightful composure.
It was also a great time for us to learn from others. We were able to attend many sessions that gave us new and energizing perspectives to consider. 2019 Eye Health Hero Maud Zeller declared that attending the session of sustainable financing of universal access to eye health was "immediately relevant to my work in Thailand".
Add to that the release of the WHO World Report on Vision, this year's Council provided a breadth of perspectives on what is happening around the world in the vision care space and the progress that is being made on so many fronts.
As Executive Director K-T Overbey (and first-time Council of Members attendee) put it, "this was a fantastic opportunity to connect with like-minded organizations as we work together to build solutions that address the world's eye health needs."
We're looking forward to finding more opportunities to partner and amplify each others' work in the pursuit of advocacy and policy-making around ensuring universal access to eye health. Here's to seeing familiar faces and making new friendships in Singapore for the 2020 IAPB Global Assembly. Hope to see you there.