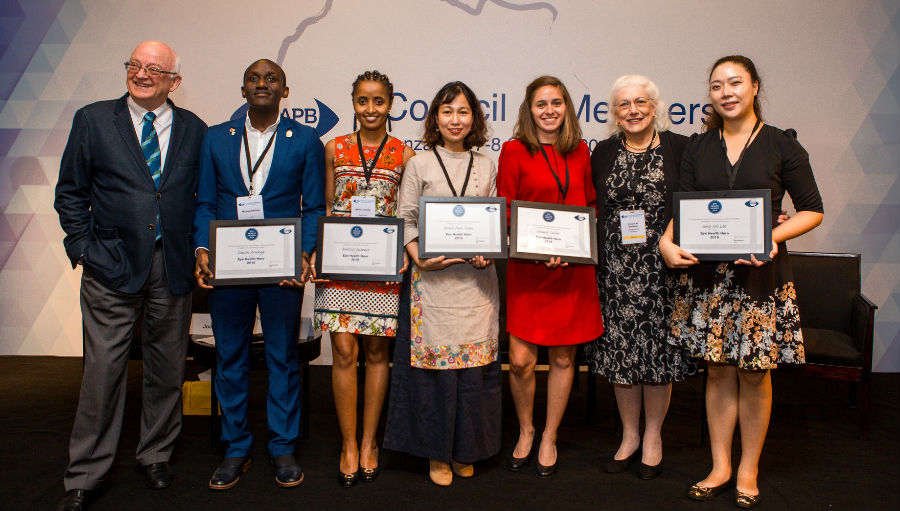 The Council this year in Dar es Salaam brought together many strands of IAPB's work. In the run-up to next year's Global Assembly 2020, the Council showcased and discussed key themes that will light up our programme next year. Sessions covered a range of topics, including gender equity, climate-action, programme delivery, fundraising and Advocacy for eye health. The Council ended on the eve of the World Health Organization releasing its first World Report on Vision.
The Council's four themes–Learn, Connect, Advocate, Trend—animated the sessions over two days, bringing together nearly 300 participants from around the world. The Council began with an inspiring opening ceremony, where Ambassador Aubrey Webson, Permanent Representative of Antigua and Barbuda to the UN, and Chair of the UN Friends of Vision, discussed the significance of the World Report and urged delegates to help take it to countries and health ministries around the world.
Highlights
Breakfast sessions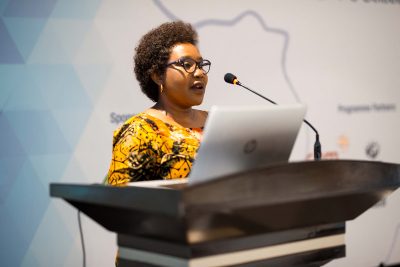 Breakfast sessions have become a popular feature of IAPB Councils (and assemblies). They strike a balance between informal session formats and interesting topics. This year, the popular Gender Equity workgroup's breakfast session saw Peter Holland, IAPB's CEO, pledge to ensure that 50% of IAPB's speakers will be women. The session's keynote speaker, Lilian Liundi, the Executive Director of Tanzania's leading women's rights organization and a major voice for women's rights, gender equality/equity and social justice in Tanzania gave a powerful lecture.
Sessions on lobbying with the Commonwealth Heads of Government, NGO-government partnerships for vision care and working with the Lions Clubs were very popular and engaging. As ever, Victoria Sheffield ran a session introducing IAPB and the alliance to all the first-time members attending the Council.
Eye care for all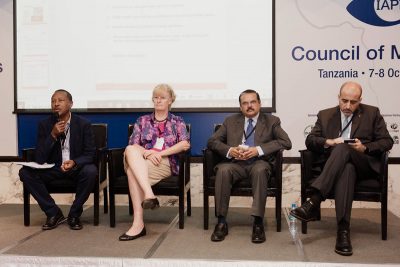 While committing to ensure eye care for all is a laudable goal, governments (and the eye health organisations partnering with them) must tackle a variety of obstacles to make this a reality. Many sessions discussed various aspects of universal eye health and its achievement. The first day's session looked at a challenging environment for Universal Health Coverage delivery: Africa. Discussions ranged from national insurance schemes to clinical excellence and public-private partnerships. A crucial part of the response in Africa would come from the IAPB alliance's concerted efforts in Africa, and we had a special session looking into it.
Some of the solutions could be from South-South collaborations. Sessions also looked at increasing the volume of quality services, and also using evidence to bolster our advocacy efforts. Delegates also explored ideas to sustainably finance eye health provision as part of universal health coverage.
Regional Fora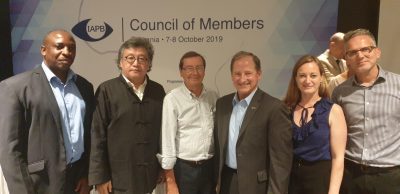 The Council turned out to be a great opportunity for a variety of regional groups to come around and discuss strategies, work-plans and priorities. It was also a great opportunity to showcase and celebrate inter-regional collaborations. The Africa-China forum that preceded the Council was a great opportunity to celebrate longstanding bonds across the regions. The Council programme had other opportunities too, including Project BOM's lunch session on Korean innovation in Africa. IAPB Africa also led a variety of sessions discussing areas of interest to the membership, key being the Africa regional plan.
Delegates from the West Pacific also had a feedback session looking at the potential for deeper partnerships and plans for GA2020 they will be hosting in 2020.
Interactive Workshops
During the Council, a lot of workshops also were held including one towards 2030 by IAPB's Joanna Conlon and Jessica Crofts-Lawrence.
One of the workshops was on Global Cataract Blindness (by The Fred Hollows Foundation). This interactive workshop looked at how we can work together to provide life changing cataract surgery to the millions of people, especially those living in poverty, being left needlessly blind by cataract now and into the future. (its report can be accessed here)
Eye Health Heroes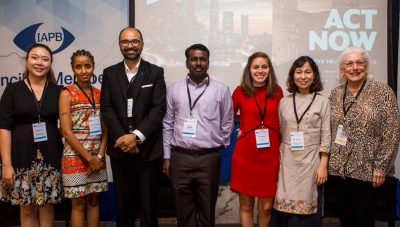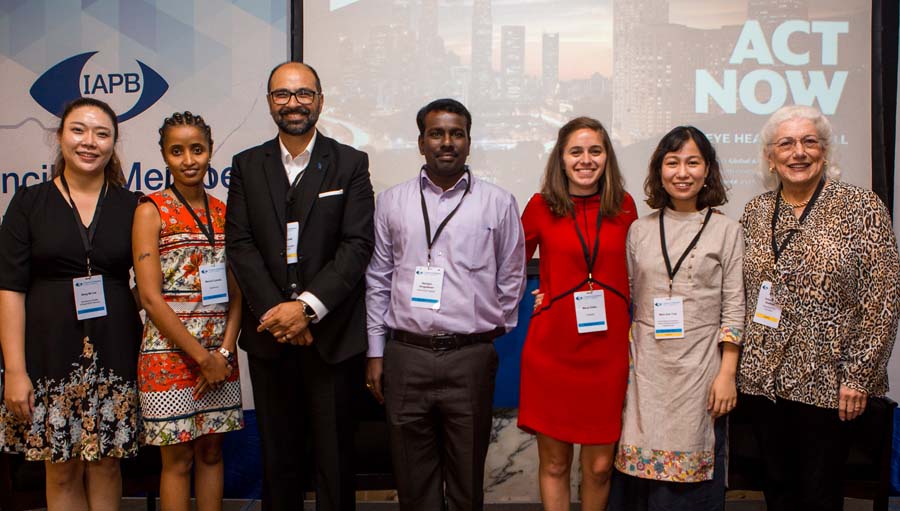 One of the most popular sessions at the council has been the introduction of the Eye Health Heroes initiative. This year, the sessions were masterfully handled by Aly Bandali of Operation Eyesight and Victoria Sheffield, IEF. A young set of eye health professionals charged up the room and the conversations around eye health with their enthusiasm and commitment.
Workgroups and more
The council was also a great opportunity for IAPB Work groups to meet and discuss next steps. The Council also explored supporting an ophthalmic nurses forum in 2020, and discussed a variety of key topics around ophthalmic screening, cataract blindness, assistive devices, diabetic retinopathy, glaucoma, working with traditional eye healers and more.
The Council would not have been such a resounding success without the support of various IAPB members and sponsors, including Sightsavers (who also gave us invaluable local support), Bayer, CBM, Light for the World, Lions Clubs International Foundation, OneSight, Islamic Solidarity Fund for Development & Islamic Development Bank, OneSight, Project BOM, Seva Foundation, King Khaled Eye Specialist Hospital and Standard Chartered Bank. Please visit our sponsorship page for a full list of sponsors and exhibitors.
Thank you so much, and we do hope to see you all (and many more of your colleagues and partners) at next year's GA2020.