For World Glaucoma Week, Eye Foundation Hospital Group on their glaucoma symposium, discussing the priorities they identify in Africa…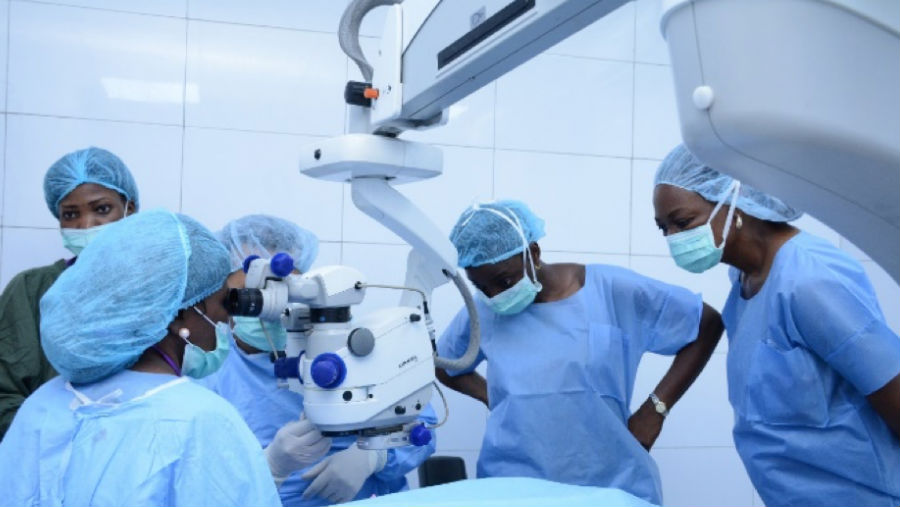 As we mark World Glaucoma Week 2019, we note the ongoing efforts and collaborations aimed at tackling the menace of Glaucoma in Nigeria.
Glaucoma remains one of the leading causes of irreversible blindness worldwide. It is projected that the number of people (aged 40-80 years) with glaucoma will increase to about 112 million people by the year 2040, disproportionately affecting people in Africa. Blindness from glaucoma is avoidable with early diagnosis and appropriate, sustained, life-long treatment[1].
People still go blind from glaucoma in Africa as it is frequently undiagnosed, inadequately treated, with poor compliance to treatment regimens; due to limited equipment and treatment options, the high cost of care and lack of awareness among patients.  Against this backdrop, The Eye Foundation Hospital Group organized it 3rd Biennial International Glaucoma Symposium in collaboration with the Glaucoma Society of Nigeria, Cure Glaucoma and New World Medical.  The four-day event was held between February 4th-7th with the theme, New Horizon in Diagnosis and Management of Glaucoma – Sub-Saharan Perspective.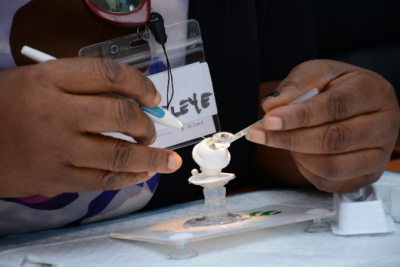 The key objectives of the symposium were
Improving clinical judgement and surgical skills for Glaucoma Management
Building understanding of the unique aspects of an "African eye"
Increasing proficiency in the management of glaucoma post-cataract surgery
Building knowledge and capacity for adoption of best practices for treatment of glaucoma in Nigeria
Enhancing understanding of critical screening criteria for glaucoma
Understanding the determinants of good outcomes from trabeculectomy surgery in an "African eye"
Promoting better and hands-on experience on Minimally Invasive Glaucoma Surgery (MIGS) in low resource economies
The symposium drew over 82 participants from Nigeria and other countries such as Ghana, United States, Burkina Faso and United Kingdom. It provided an opportunity for knowledge sharing, transfer of skills and training in an effort to improve glaucoma diagnosis, treatment and management not only in Nigeria but in West Africa/sub-Saharan Africa. Sessions were moderated by knowledge partners and experts in the field of glaucoma from across Nigeria and other countries.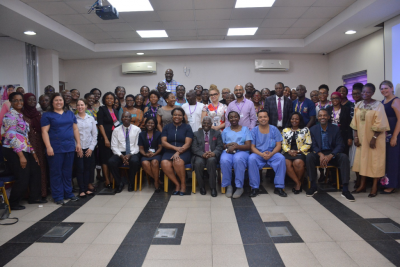 In addition, free screening and surgeries were provided for patients as part of the four-day event providing a platform for raising awareness, providing access to quality care and management of glaucoma for selected patients. Surgeries were undertaken at two locations – The Eye Foundation Hospital Ikeja Lagos Nigeria and Deseret Community Vision Institute – currently the not-for-profit arm of the Eye Foundation Hospital Group in Ijebu Mushin, Ogun State Nigeria.
A total of 153 patients were screened for glaucoma (including 49 previously diagnosed glaucoma patients) and 70 free surgeries were conducted at the event.
The Eye Foundation continues to promote constructive collaborations and partnership with various stakeholders with the ultimate objective of promoting accessible and quality care for all. The Glaucoma symposium was supported by various interest groups, professionals in the sub-specialty of glaucoma and organizations which include Glaucoma Society of Nigeria, Cure Glaucoma Foundation, Novartis, Health Partners, New World Medical, Summit Healthcare Pharmaceuticals Ltd, St. Edmund's Hospital, Cardinal Anthony Olubunmi Okojie and Xapon Nigeria Limited.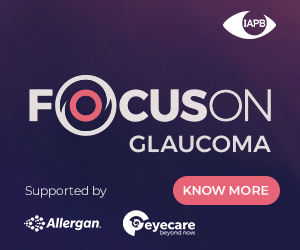 [1] Tham YC, Li X, Wong TY, et al. Global prevalence of glaucoma and projections of glaucoma burden through 2040: a systematic review and meta-analysis. Ophthalmology 2014;121:2081–90. Cited in Kyari F, Nolan W, Gilbert C. Ophthalmologists Practice patterns and challenges in achieving optimal management for glaucoma in Nigeria: results from a nationwide survey. BMJ Open 2016;6:e012230. doi:10.1136/bmjopen-2016012230