For World Glaucoma Week, Emma McGuigan on how the British Council for Prevention of Blindness is helping train surgeons quickly to tackle conditions like glaucoma…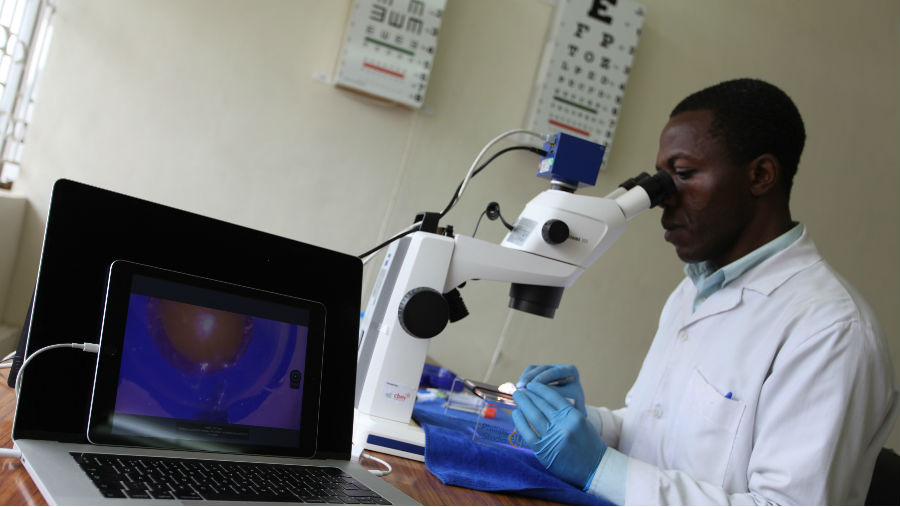 I joined the British Council for Prevention of Blindness (BCPB) in July 2017 as a Fundraising Manager. I was shocked at the time to find out about the prevalence of avoidable blindness and how many people were needlessly blind. To me sight is one of our most important senses and helps us understand the world around us, so I kept asking myself why are so many people blind when they needn't be?
I soon found out that one of the main reasons was the lack of trained eye care professionals in the developing world. In some regions there is less than one ophthalmologist per one million people. So, when I learnt about one of the research projects BCPB was funding in Sub Saharan Africa which is training eye surgeons quicker, more safely, more effectively, and to an acceptable level of competence to deal with the glaucoma and cataract backlog in the region, I got excited.
Training surgeons quickly
The project, which is led by Professor William Dean from the International Centre for Eye Health, holds a lot of promise. The project trains eye care professionals in glaucoma surgery through a simulated method, which is not only quicker but safer as trainees are practising on simulated eyes.  His work is testing the hypothesis that intense, modular, simulation-based ophthalmic surgical education is superior to conventional training for the initial acquisition of competence. This work is taking place at a simulation Surgery Training Unit at the University of Cape Town. The unit was specifically set up to trial this method of training.
Professor Dean has so far trained 35 trainees in trabeculectomy, with a further 23 to be trained this year. In addition, three senior "trainer ophthalmologists" have been trained to conduct a simulation surgical training course. This ensures that training will continue once this trial has finished, leaving a lasting legacy of skills and knowledge in glaucoma surgery in Sub Saharan Africa.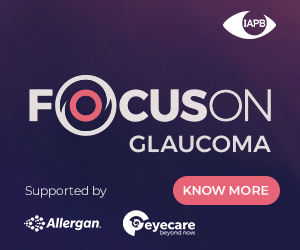 There is still some way to go in proving whether this method of training is the most effective way to deal with the lack of surgeons in Sub Saharan Africa who can deal with glaucoma. However, the initial results from this trial are encouraging. I for one cannot wait to see the final outcome as, if proved successful, this method has the potential to be rolled out even further afield.
Having worked for research charities for the past 7 years, I firmly believe research is one of the biggest ways forward in helping to tackle irreversible conditions such as glaucoma. I strongly believe that the work that Professor Dean is trialling, with funding from BCPB, will be a trailblazer.
I hope that it will reduce the time needed to train eye surgeons to deal with glaucoma and other eye conditions. It has the potential to ease the huge shortage of competent eye surgeons in Sub Saharan Africa and beyond.