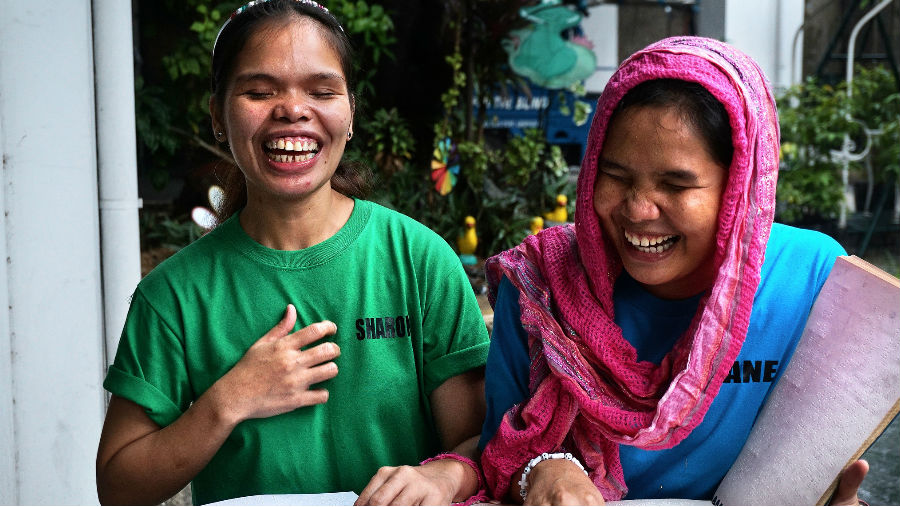 A key focus for IAPB advocacy in 2018 was contributing to the development of the World Report on Vision and planning for its advocacy and national-level launches. During the year, IAPB organised members' webinars and consultations, and coordinated contributions to the report. IAPB also submitted to the consultation and co-authored a background paper with members, and a paper for the WHO bulletin on eye health.
Eye health alliances
IAPB has been active this past year in the major eye health alliances and campaigns. These include Our Children's Vision, Vision for the Commonwealth, the Neglected Tropical Disease NGO Network, and also the European Coalition for Vision, helping to shape directions, and contributing to activities. Promoting alignment across these endeavours and with the World Report on Vision, and maximising impact will be essential to IAPB's advocacy work going forward.
Promoting eye health within health and development processes
IAPB continued its work promoting entry points on eye health, vision rehabilitation and assistive technologies within wider health and development processes. This included active participation via health alliances such as UHC2030(the global movement to build stronger health systems for universal health coverage) where IAPB has representation on the Civil Society Engagement Mechanism.
United Nations Friends of Vision group
IAPB worked alongside members and others, to launch the United Nations Friends of Vision group in New York on World Sight Day. This brings together countries to promote eye health within the UN system and development frameworks. An important focus will be on demonstrating and maximizing the links between eye health and the Sustainable Development Goals (Agenda 2030) such as around education, employment, and universal health coverage.
Eye health and non-communicable diseases
IAPB was active in advocacy around the UN High Level Meeting on Non-communicable Diseases(NCDs). This included working with the IAPB Diabetic Retinopathy work group to deliver a statement to the consultation, and coordinating membership representation at the High-Level Meeting's pre-hearing.
Commonwealth commitment to eye health
In April 2018 the Commonwealth Heads of Government Meeting made a ground breaking commitment to achieve access to quality eye care for all and eliminate blinding trachoma.  This resulted from successful advocacy by Vision for the Commonwealth, with many IAPB members at the forefront.  IAPB's advocacy team has started work to develop a proposed accountability mechanism and indicators, for leveraging and realising this commitment. IAPB has carried out meetings and discussions with some members and the UK government, amongst others. It is hoped that developments and discussions will help inform and complement the World Report on Vision accountability framework.
Inclusive health
In 2018 IAPB led the work of the International Disability and Development Consortium (IDDC) inclusive health task group working closely with several IAPB members. Successful advocacy efforts included making a submission to the consultation on the WHO's 13thGeneral Programme of Work 2019-2023, with much proposed language reflected in the final version, and securing focus on persons with disabilities in the next International AIDs Conference's main programme.
Global Cooperation on Assistive Technology (GATE)
IAPB continued to engage with WHO's Global Cooperation on Assistive Technology (GATE), and was also involved with shaping the Global Disability Summit on this theme. The Global Partnership for Assistive Technology launched at the summit will be an important forum for IAPB and members, given that glasses are one of five priority devices.
Work in the regions
 Considerable progress was made in advocacy in the regions working alongside our members. Activities included data collection and incorporating evidence in planning on eye health, piloting health financing workshops in the West Pacific, workshops on surgical outcomes, advocacy capacity-building workshops, and national eye health conferences. An important component of the regions' advocacy work has been leading and coordinating the work of members nationally and facilitating regional sessions with WHO. In Africa specifically, advocacy continued on the integration of human resources for eye health within human resources for health. Activities included the launch of the WHO primary eye care training manual, and finalising the eye health workforce core competencies, as well as curriculum development.
Image on Top: Two girls who are blind book reading a braille book by DANILO O. VICTORIANO JR.