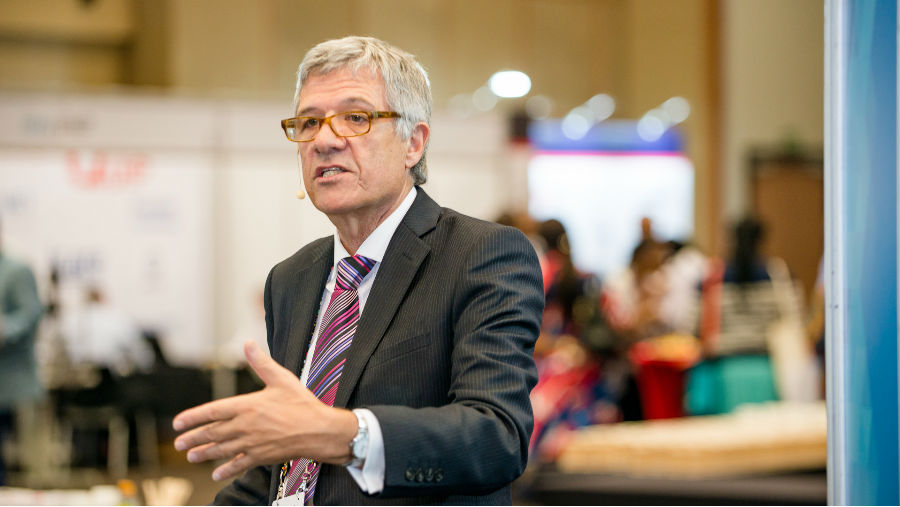 2018, has been an exceptionally busy year, filled with fruitful meetings and moving forward in some of the other work I have been involved in. The IAPB Standard List (SL) continues to grow with more users visiting the site, newly added suppliers, essential lists and increased enquiries compared to previous years.
New Suppliers
The list of manufacturers added to the SL continues to grow, thus offering a wider variety of eye health products. Newly added suppliers include: Kowa, Epipole, Lifebox, Volk, Huvitz, Toyota Gibraltar (TGS), Remidio, Brien Holden Vision Institute Spectacles, Dot Watch, Pellucid, Omnilens, Carl Zeiss, Hong Kong Society for the Prevention of Blindness Low Vision and Assistive Devices etc. A lot of potential manufacturers have also reached out to me and I continue to work towards making sure that we have the best and the latest technology on SL.
Essential Lists
I am delighted to share that we now have 5 Essential Lists on the Standard List. The newest IAPB Essential List for Diabetic Retinopathy was published on World Diabetes Day 2018 with the assistance and validation of the IAPB Diabetic Retinopathy Working Group.
Meeting with partners and suppliers
In February, I presented a lecture on technology and procurement to the International Centre for Eye Health's Public Health in Eye Care MSc students. The lecture gave an overview of international procurement and logistics. Also introducing them to the SL, which served to create awareness of purchasing products from international sources and the content and capability of the SL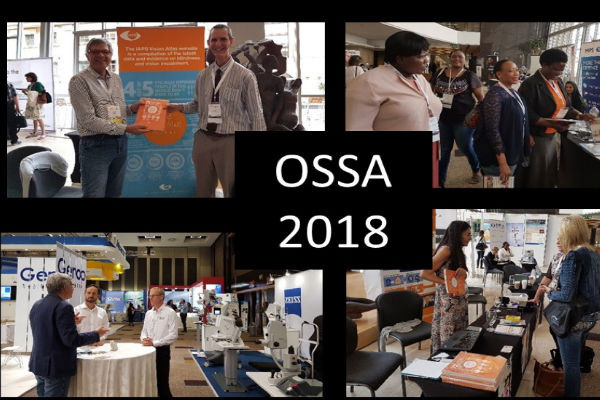 I attended the Ophthalmic Society of South Africa (OSSA) Congress in March in Sandton, for the 5thyear running. I was accompanied and assisted by Dr Rènée du Toit, representing IAPB Africa, who helped man the booth whilst I visited other exhibitors. The organisers of the event kindly offered us complimentary booth space which kept our costs down to a minimum. Attending OSSA has always been a huge success, as it allows me invaluable opportunities to meet delegates who are mainly from Africa and to promote the work of IAPB, the Standard List and the IAPB Vision Atlas. It also provides me opportunities to meet with the distributor network and manufacturers. OSSA has been one the most important congresses / exhibitions I attend each year and has opened many doors for the Standard List and IAPB. Nine of the major manufacturers listed on the Standard List were actually from introductions made at OSSA.
The other congresses and exhibitions I attended during the year were the World Ophthalmology Congress (WOC) in Barcelona where I attended the IAPB Diabetic Retinopathy Working Group and the IAPB Environmental Sustainability Working Groupmeeting. I met with a number of key manufacturers at the event too. I also attended Aid and Trade (London) and the Africa Healthcare Week Expo (London).
Improving access to assistive technology for everyone, everywhere
A key area of work is my involvement in the WHO GATE Initiative. The World Health Organization (WHO) estimates that more than one billion people (mostly older people and people with disabilities) need one or more assistive products. With ageing populations and the rise in noncommunicable diseases, this number is expected to increase to beyond two billion by 2050. Currently, only one in ten people in need have access to assistive products. To address this huge gap, WHO established the Global Cooperation on Assistive Technology (GATE). I am working closely with the WHO to ensure the much needed and affordable Assistive Technologies feature on the IAPB Standard List.
Click HERE to join the GATE Community.
Moving forward
I am now working on a new strategy based on the recently launched IAPB Secretariat Plan for 2018-2021, approved by the IAPB Board in September. The Plan has four key priorities: 1. Global Advocacy 2. Connecting Knowledge 3. Strengthening the Network 4. Providing Services. While the Standard List contributes to all these priorities it is mainly lodged in key priority 4 – "Providing services".
I will strive to ensure that the IAPB Standard List continues to provide a valuable service to our members and their partners ensuring that we achieve Universal Health Coverage (UHC).
Philip Hoare / Procurement and Standard List Manager – phoare@iapb.org